LGBTQ Sex Toys That Serve Every Need and Preference
Even a few years ago, there weren't many available options when it came to LGBTQ sex toys. However, in today's time, the scenario has changed significantly. There are numerous LGBTQ sex stores offering a vast range of sex toys specifically designed and built for the people who belong to this community.

People of all genders and sexual orientations can easily find the perfect LGBTQ sex toys that serve their needs and sexual preferences. These specialized sex toys can help you explore your sexuality to its fullest. At our LGBTQ sex shop, you do not just get a versatile and varied stock of sex toys to serve your sexual needs, but along with that, you can also explore a range of innovative and high-quality LGBTQ sex toys in a safe and comfortable environment.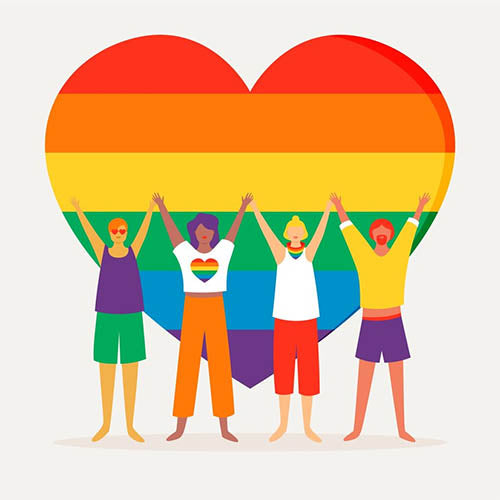 Enjoy A Unique Experience at Our LGBTQ Sex Shop
We offer a vast range of LGBTQ sex toys and other accessories at our store. Not just that, if you are a newbie who wants to explore sex toys and do not have much knowledge about them, then you can also access all the relevant and the most current information about these toys as well as about sex and sexuality in general.

At our LGBTQ sex shop, we aim to increase awareness about LGBTQ sex toys and spread good words about positive sexuality. We offer a wide range of LGBTQ sex toys which you can easily explore and purchase from our LGBTQ sex store and website. We have a sex-positive and woman/trans-friendly shop, where people can feel comfortable and can take control of their sexual desires. With our LGBtQ sex toys, you can explore new ways to experience pleasure with your partner or on your own.
What We Offer?
When it comes to LGBTQ sex toys, there is a huge variety of products available. From anal toys to bondages, male, gay and lesbian couple toys, nipple play toys, vibrators, sex machines and a lot more, you can all find it at our LGBTQ sex store. Check out our store to explore the most diverse and exciting collection of high-quality LGBTQ sex toys.