How Our Concierge Service Works
Meet with your Personal Exclusive Concierge

Take a short quiz,tell us how we can help you enhance your intimate life for self-care or partner play.

Preparing for Your Intimate Experience

 Enjoy the most innovative and unique products for your intimate experience with you or your partner while earning Monthly Perks.
Who is Ghettoff?
To provide a place where adults can experience a discreet and excusive atmosphere to discuss enhancing intimacy and self-awareness.
Learn More
Take A Look Our Specials Events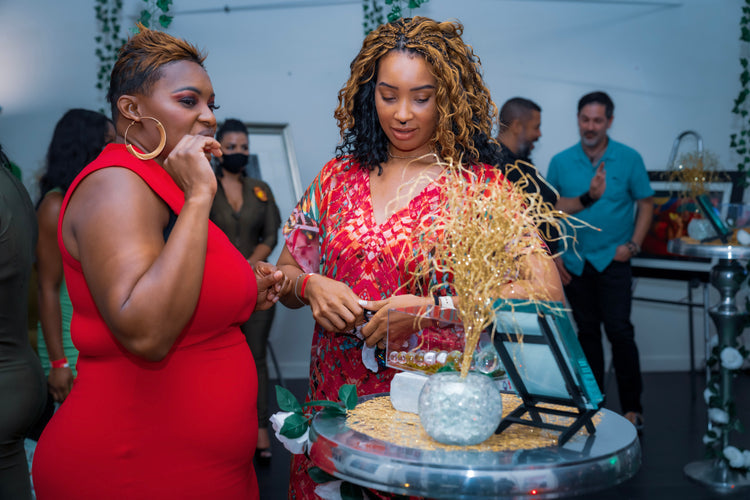 "The Ultimate Self Care Experience"
Welcome to Ghettoff, YOUR premier adult pleasure concierge service, providing an exclusive, sexy & self-care experience.
See Special Events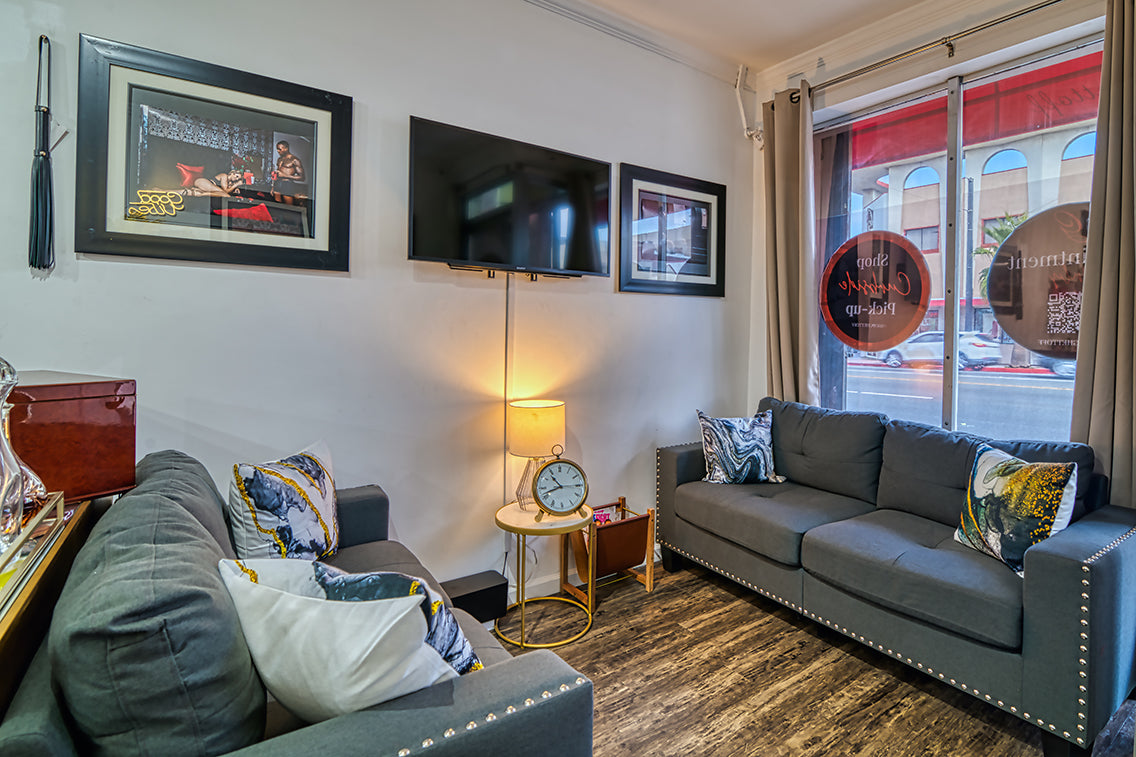 Our Mission
To create a posh adult retail store specializing in sexual health and wellness products that promote body positivity and self-care.
Smooth Pad insertion mechanism offers soft, si...
Bondage & Fetish
BDSM is an umbrella term that refers to a spectrum of sexual behaviours and preferences that can be divvied up into the groups of bondage and discipline, domination and submission, sadism and masochism.

"Although some people think that BDSM is 'kinky', in some cases it doesn't have to involve sex at all – the mental connotations of some acts are more of a turn-on than the prelude of a particular act leading to sex," Annabelle explains.
Ghettoff - A World of Pleasure for Every Desire
Indulge in a world of passion and desire at Ghettoff, the premier adult store in Los Angeles, California. At Ghettoff, we strive to exceed expectations and create unforgettable experiences. Whether you want to explore new sensations,
spice up intimacy, or deepen your connection with your partner, we're here to fulfill your desires.
About Ghetoff
At Ghettoff, we take immense pride in our founder and owner, Nefertiti Mitchell, whose vision and passion have shaped the
company into what it is today. She owns and operates the First and Only Female Black Owned Intimate Concierge Boutique in Inglewood, California.
With several years of experience in the adult toys industry, she recognized the need for a unique and inclusive adult store in California that caters to the diverse community of the region.
Ghettoff was born from her dedication to providing a safe and non-judgmental
space where individuals can freely embrace their desires and experience the pleasures of sexual liberation.
Explore a World of Sensual Delights with Ghettoff's ExquisiteCollection of Sex Toys
At Ghettoff, we offer an exquisite collection of sex toys in LA, California. Discover the variety of sex toys available at our sex shop in Los Angeles:
Vibrators: From classic bullet vibrators to powerful wand massagers, explore various shapes, sizes, and functions to find the perfect toy.
Dildos and Realistic Toys: Whether you prefer a life-like experience or the sensation of texture and shape, choose from different materials, sizes, and designs to fulfill your fantasies.
Couples' Toys: Elevate your intimate moments with our selection of couples' toys. These sex toys in LA, California, are designed to enhance pleasure for both partners.
Anal Toys: For those seeking to explore new sensations, our assortment of anal toys has butt plugs, anal beads, and prostate stimulators to provide unforgettable experiences.
BDSM and Fetish Gear: Explore your kinky side with our collection of BDSM and fetish gear, perfect for role-playing and sensory exploration.
What Makes Us Stand Apart From Other Adult Toy Stores?
There are a lot of sex shops in California, but Ghetoff stands out as one of the most
preferred and liberating destinations for sex
toys in LA, California. Here's why:

Catering to All Preferences: Ghettoff understands that everyone's desires are unique. We curate our inventory to include a broad range of products.
Inclusivity for All Genders and Sexual Orientations: We believe that pleasure knows no boundaries.
Novices to Experts: Ghettoff is the perfect destination for those new to the world of adult products as well as experienced pleasure-seekers.
Enhancing Intimacy and Connection: Our products are not just about personal pleasure but also enhance intimacy and connection between partners.
Supporting Sexual Wellness: Ghettoff recognizes the importance of sexual wellness in overall well-being.
Why Do Customers Prefer Ghettoff?
Ghetoff is a well-known and preferred adult store in California. Here's why
we are a favorite sex shop in Los Angeles for our customers:
Extensive Selection
Quality Assurance
Expert Guidance
Inclusivity and Diversity
Discreet Shopping Experience
Community Engagement
Customer Satisfaction

Get the best deals, discounts, and the finest range of sex toys in LA, California. Enjoy a discreet and enjoyable shopping experience at Ghettoff, the most preferred adult store in Los Angeles. Check out our shop now!